Branch News
Contents
For training events please check out: Learn to Ring.
...the year that Covid-19 forgot...
ONB Branch AGM
The ONB Branch AGM took place online on Saturday 20th March.
ONB Committee Meeting (Sunday 23rd February)
The meeting was held at 7.30pm on 23rd February, at Philip and Janette's house in Harwell.
Picture of the ODG Ringers at Worcester for the RWNYC
Our branch might like to see the ODG young ringers as they emerged from the prize giving at the Ringing World National Youth Contest in Worcester on Saturday. This photo was taken by Cheryl Watson.
The group included four young ringers from the Old North Berks Branch (ONB): Amelie from Brightwell-cum-Sotwell and Joe, Sophie and Willow from Abingdon. Jack from Reading Branch, who conducted grandsire doubles for the winning team, was holding the Whitechapel Trophy.
Colin Newman is shown with the group. He expertly coached them for the two most recent competitions, in both of which they won the Method Ringing category. The ODG team has now won the Method Ringing category four times.
All but eight of the group shown will be too old to compete next summer. To be eligible for the competition, young ringers must be under eighteen on the 1st September in the year concerned. The ODG prefers young ringers to be capable of plain hunt on seven before they join the group. Training starts for the 2022 competition later this month. The ONB has a good record of representation in the ODG team. Please let me know if your young ringers would like to join the group.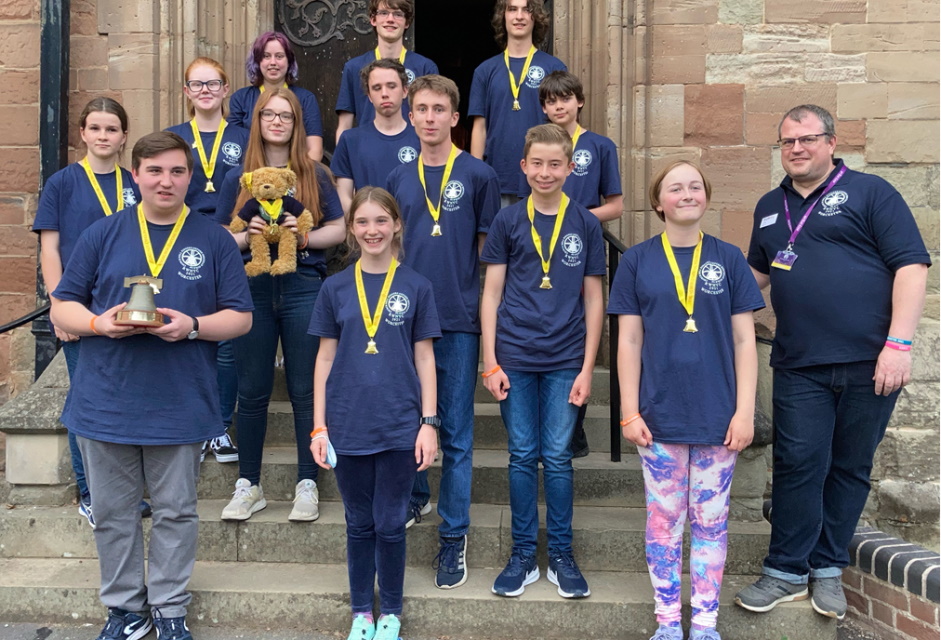 ONB Committee Meeting (Sunday 10th October)
The meeting was held online at 7.30pm on 10th October.
November Young Ringer's practice (21st November)
It was a cold, bright day when we met at Shiplake for the first ONB Young Ringer monthly practice. There were eight young ringers ranging in age between 10 and 20 years old and eight older ringers including four parents of some of the young ringers.
For our ten year old ringer, we rang rounds and call changes as well as games to test our ability to stand our bells (at backstroke!) and to ring facing outwards. We even rang "Mexican Wave". For our slightly older ringers we rang plain hunt on three, four, five and six bells. And for our even more experienced ringers we rang plain bob triples, grandsire triples and Cambridge minor, with help from some of the adults.
And the best part of the afternoon was Daphne's wonderful refreshments – cheese scones, peanut butter cookies, lemon drizzle cake and chocolate cake.
The intention is that we should meet monthly on the second Sunday of the month. Next month we will be meeting on Sunday 12 December, 2 – 4 pm at Drayton (8). All young ringers who can handle a bell safely most welcome (and their parents or tower captains). Permission forms for young ringers required.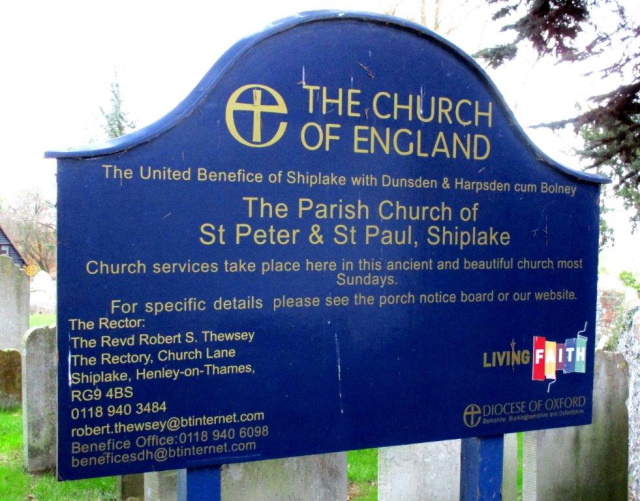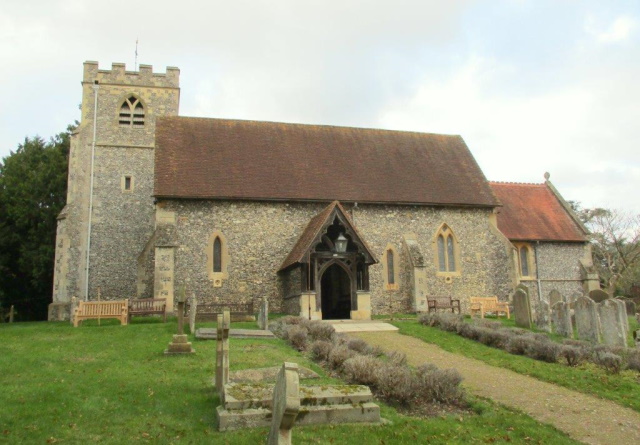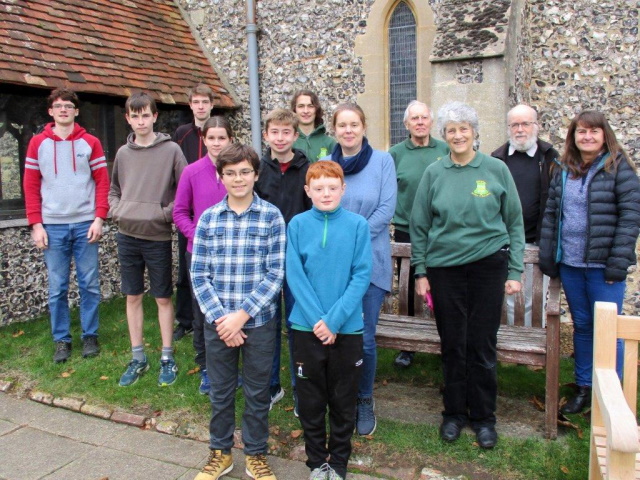 November Young Ringer's practice (21
st
November)